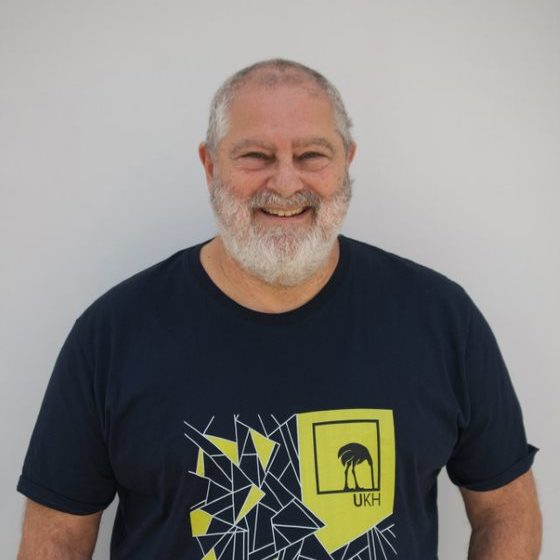 Mario Giampietro
Faculty / Coordinator
Mario works on applications of theoretical concepts of complexity to improve the usefulness of scientific analysis for governance. He has developed an innovative method of accounting called Multi-Scale Integrated Analysis of Societal and Ecosystem Metabolism (MuSIASEM) that can be used to check the plausibility of the narratives used to frame sustainability policy. MuSIASEM can improve the quality of the production and use of quantitative information for governance by replacing "scientific evidence" with "quantitative story-telling". This approach reduces the hypocognition associated with the adoption of simplistic framings of sustainability problems, see uncomfortableknowledge.com.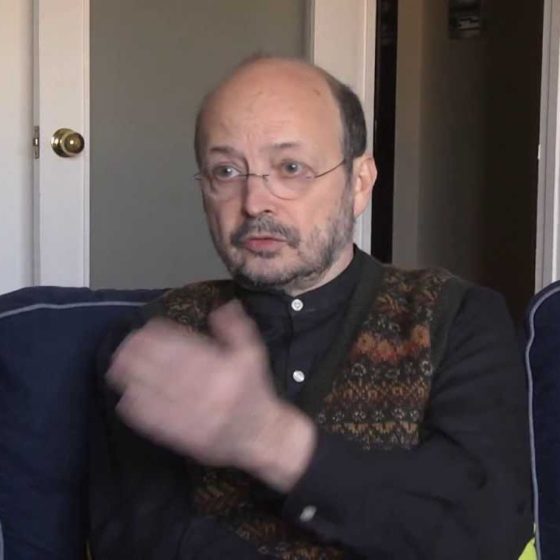 Louis Lemkow
Faculty
Louis Lemkow holds a BA in Sociology (University of Essex, UK) and Geography (Universitat Autònoma de Barcelona), a MSc in Environmental Resources (University of Salford, UK) and a PhD in Economic Sciences (Universitat Autònoma de Barcelona, 1981). Presently, he is Professor Emeritus in the Department of Sociology of the Universitat Autònoma de Barcelona, and member of the Institute of Environmental Science and Technology (ICTA) and the Centre of International and Intercultural Studies of the same university. He has served as Director of ICTA, 2006–2012; Vice Rector for International Relations and Cooperation, UAB, 1994-2002; and Director of the Department of Sociology, UAB, 1984-86. He has over 40 years of experience and has published extensively on interdisciplinary topics related to environment, society and sustainability, including health, gender inequalities, work and unemployment; science, technology and society (STS); and peace, conflict and mediation. He was awarded a doctor honoris causa from Josai International University, Japan in 2011.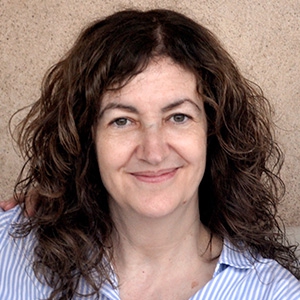 Maite Cabeza Gutés
Faculty
Maite Cabeza-Gutés has been a professor at Universitat Autònoma de Barcelona since 1991. Since February, 2010, she has served as Vice Dean of Students and International Mobility of the School of Economics and Business at the UAB. She has been a MOVE Research Fellow since the creation of the institute in 2009. She is also affiliated professor at the Barcelona School of Economics (BGSE). Her two primary research interests are environmental economics and international trade.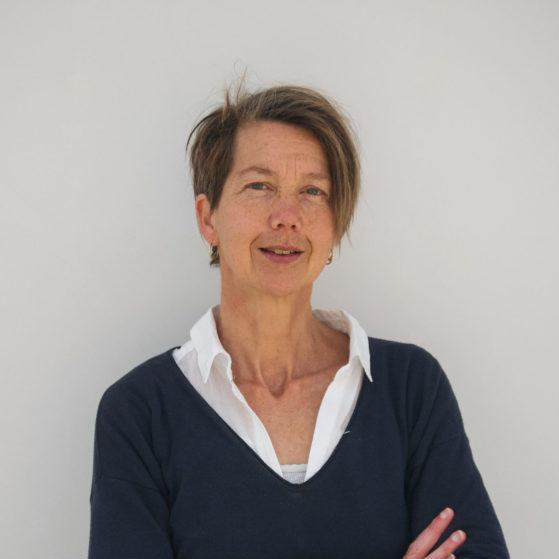 Sandra Bukkens
Staff
Sandra has been working at ICTA-UAB since the early days of IASTE and is responsible for the practical management of the research group. She juggles EU project management, organization of events and scientific editing.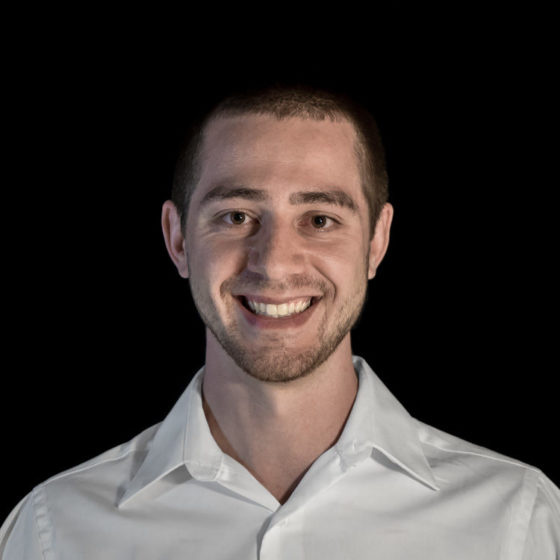 Ansel Renner
Post-Doctoral Researcher
Ansel is a researcher and consultant based at the Institute of Environmental Science and Technology of the Autonomous University of Barcelona. His focus is on developing and translating into practice accounting methodology for the effective assessment of social-ecological systems experiencing issues of sustainability, integrating insights from societal metabolism theory, biophysical economics and relational biology, all with a view towards science for governance.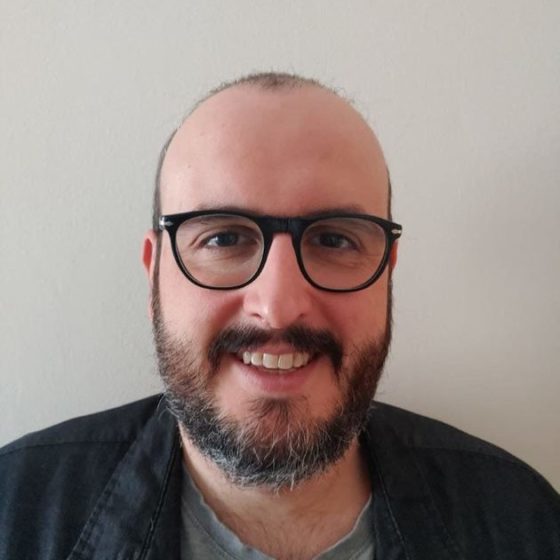 Raúl Velasco-Fernández
Post-Doctoral Researcher
Raúl Velasco-Fernández is a transdisciplinary scholar expert in the analysis of energy-society entanglements. His research focuses on the systemic relations between energy, labor, materials, and economic development. In more technical terms, that is the study of societal metabolism from a biophysical and multiscale perspective based on biophysical economics, complex system theory, and social practices. During the last years, he has developed different analytical tools within the Multi-Scale Integrated Analysis of Societal and Ecosystem Metabolism (MuSIASEM) accounting framework, such as the End-Use Matrix, and applied these to different case studies (China, the EU, USA and India). Building on technologies of humility, he is interested in the critical appraisal of ecomodernism narratives and how practice theory and metabolic studies can bring new ways of comprehending innovation and efficiency in the science-policy interface. He is also interested in analyzing wicked problems associated with sustainability issues, and in developing tools to analyze the metabolic patterns of non-commodified human activities from an intersectional perspective.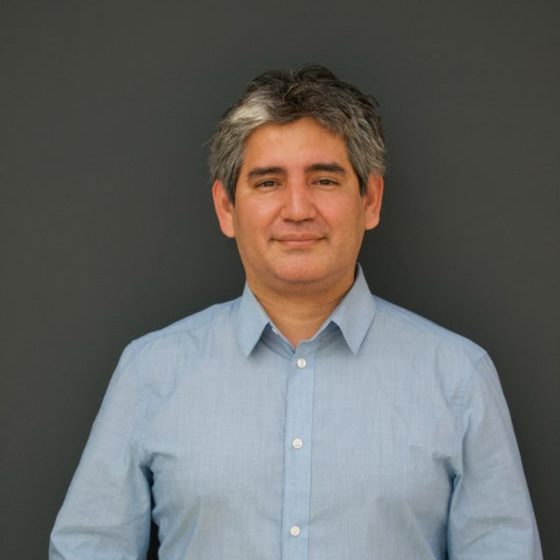 Juan Cadillo
Post-Doctoral Researcher
I have been part of IASTE from 2010 till the end of 2020. I did my doctoral training at ICTA-UAB under the supervision of Mario Giampietro and then continued to work in the group as a post-doctoral researcher in various projects, including AQUAFLY and MAGIC. With regard to my professional career, I have ten years of experience in deploying the Multi-Scale Integrated Analysis of Societal and Ecosystem Metabolism (MuSIASEM) framework in both the scientific and political sphere, and in the structuring and management of the underlying databases. Working in a multidisciplinary team, I have developed strong organizational and leadership skills. Currently, I am a post-doctoral researcher at the Pontificia Universidad Católica del Perú designing analytical instruments to improve participatory processes for governance oriented to food and energy security.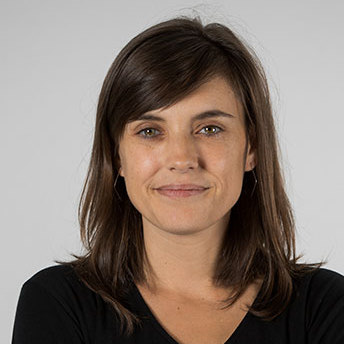 Violeta Cabello
Post-Doctoral Researcher
Violeta is a multidisciplinary environmental scientist with a special focus on co-production of knowledge about social-ecological systems and environmental governance. She is particularly interested in the combination of quantitative, qualitative and participatory methods blending knowledge from different academic and non-academic disciplines. She holds a PhD on Human Geography entitled "An integrated assessment of water governance in social-ecological systems" with distinction cum laude and outstanding doctorate award from the University of Seville (Spain). In early 2016, after completing her PhD, she joined IASTE at the Institute for Environmental Science and Technology at the University of Barcelona to work as post-doctoral researcher within the project MAGIC. In 2020, she was awarded with the Juan de la Cierva-Inc Grant from the Spanish Ministry of Science and joined the Basque Center for Climate Change in January 2021.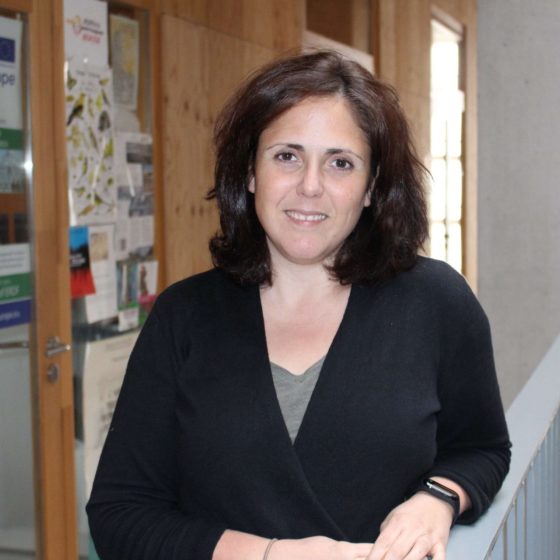 Cristina Madrid
Post-Doctoral Researcher
PhD in Environmental Sciences and Management. Researcher at ICTA-UAB. Marie Curie International Fellow at Yale University 2015-2018. Her research focusses on the sustainability assessment of policy strategies and technological innovations from an Industrial/Social Ecology/Complexity Theory perspective and including participation and narrative analysis methods. Previous works have assessed the water footprint, the water metabolism of socio-ecosystems and the nexus trade-offs of agricultural production and natural gas extraction with a geographical perspective in case studies like Spain, UK, Poland, the EU, India, Mauritius, South Africa, Ecuador or the US. Within URBAG, she develops the methods for the georeferenced assessment of the urban metabolism of water and energy with a nexus perspective. She also coordinates ICTAs team in the H2020 SENTNEL project, that currently develops ENVIRO, a MuSIASEM-LCA python based module for the environmental assessment of energy transition strategies. She is an Open Source advocate and an R user in transition towards Python. She lives near Barcelona with her husband and two daughters.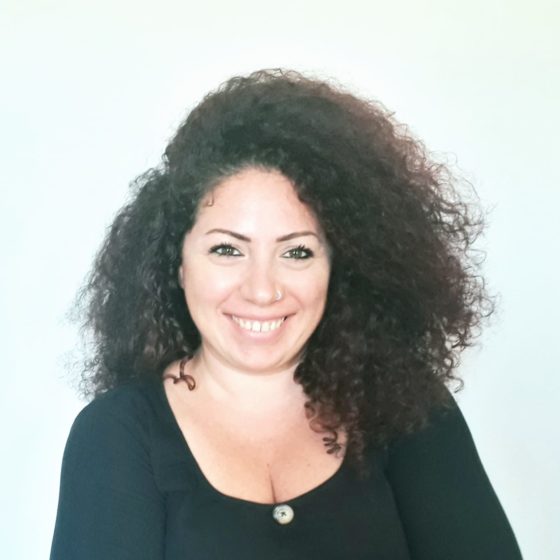 Maddalena Ripa
Post-Doctoral Researcher
Maddalena Ripa holds a PhD in "Environment, Resources and Sustainable Development" from Parthenope University of Naples (Italy). She has more than ten years international experience in academia. Currently she is researcher at Business Department, Autonomous University of Barcelona (Spain) where she is co-leading an H2020 project named JUST2CE (JUst Transition TO the Circular Economy) whose aim is to explore the economic, environmental, justice, gender and policy implications of CE paradigm in the Global South. By mixing quantitative and qualitative research methods, she researches the epistemological relativism in socio-ecological transitions and its imbrications with society and natural environment. In the years 2016-2020 she has been part of the IASTE research group as post-doctoral researcher in the MAGIC project. A full list of publications is available at: SCOPUS or ORCID.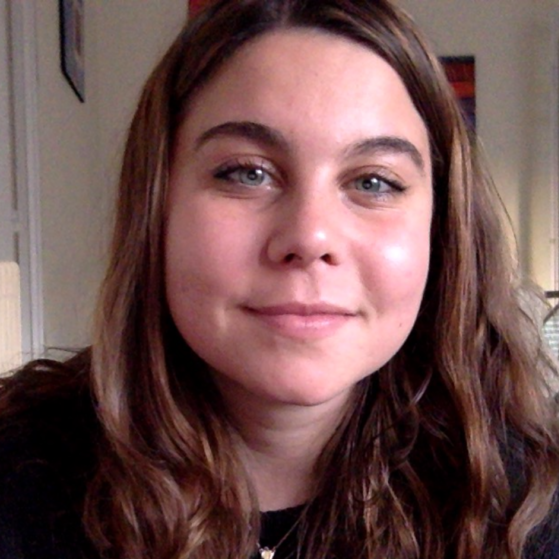 Louisa Jane Di Felice
Post-Doctoral Researcher
I was part of IASTE during my PhD, from October 2016 to January 2021. As part of the MAGIC project, I focused on the implications of complexity for modelling energy systems, and for the use of energy models at the science-policy interface. I am now a post-doctoral researcher at ITU Copenhagen, in the Robotics, Evolution and Art Lab (REAL). I am working on information flows in multi-scale systems, both computationally, building an agent-based model of collective decision-making, and conceptually, thinking of ways to describe multi-scale systems from an information perspective.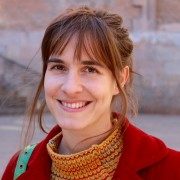 María Heras Lopez
Post-Doctoral Researcher
María is a sustainability researcher at the Institute of Environmental Science and Technology (ICTA), of the Autonomous University of Barcelona (UAB). She holds a PhD in Environmental Sciences and Technology, through which she has explored the interplay between arts and participatory sustainability science. Her research interests focus on social learning, participatory action-research and the potentials of Art/Science hybrid experiences for transdisciplinary dialogues. She has worked in the PERFORM H2020 EU research project exploring the impact of the participatory educational process in students' learning about and engagement in science.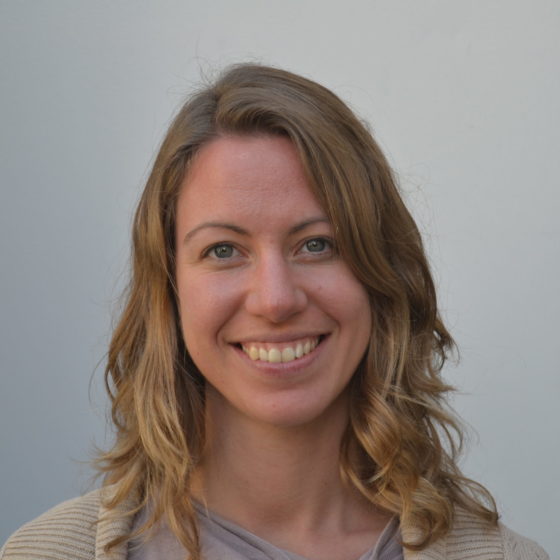 Zora Kovacic
Post-Doctoral Researcher
I was part of IASTE during my PhD (from 2012 to 2015) and as a post-doc, from 2015 to 2018. I am currently a post-doctoral research fellow at the Centre for the Study of the Sciences and the Humanities, University of Bergen. My PhD thesis, supervised by Mario Giampietro, studied the challenges of assessing the quality of quantitative evidence used for policy in a context of uncertainty and complexity, with case studies in water, energy and finance. In my post-doc years, I advanced the research line on the metabolism of slums with case studies from South Africa and Brazil, linked to the projects NETEP and PARTICIPIA, and I worked on the assessment of policies for the governance of the nexus between water, energy and food, focusing particularly on circular economy policies, through the H2020 project MAGIC.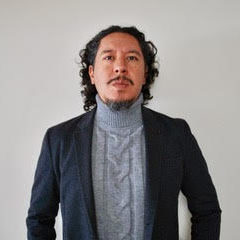 Camilo Martínez
Post-Doctoral Researcher
I was a PhD researcher in the Research Group on Integrated Assessment: Sociology, Technology and the Environment (IASTE), hosted by the Institute of Environmental Science and Technology (ICTA) of the Universitat Autònoma de Barcelona between 2013-2018. My dissertation explored the societal metabolism of island ecosystems, with particular attention to biophysical issues of access and distribution of tourism in Galapagos Archipelago, supervised by Mario Giampietro. I'm now a consultant to the Fourth National Communication on Climate Change (Ecuador chapter), in United Nations Development Program – Ecuador (UNDP).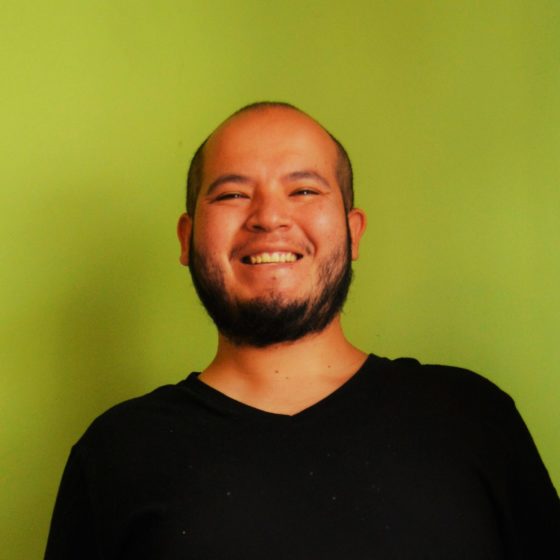 Rafael González
Post-Doctoral Researcher
I was a PhD researcher at IASTE between 2015-2019, and I'm now a postdoctoral researcher at the Centro de Geociencias, Universidad Nacional Autónoma de México. My dissertation explored the theory and application of Relational Analysis to energy systems. Before my Ph.D. at ICTA-UAB, I coursed an MSc in Geography at UNAM and a bachelor's in biology. Now I'm collaborating in the National Strategic Programs of Mexico (CONACYT), and developing an Energy, Environment, and Society National Platform (PLANEAS).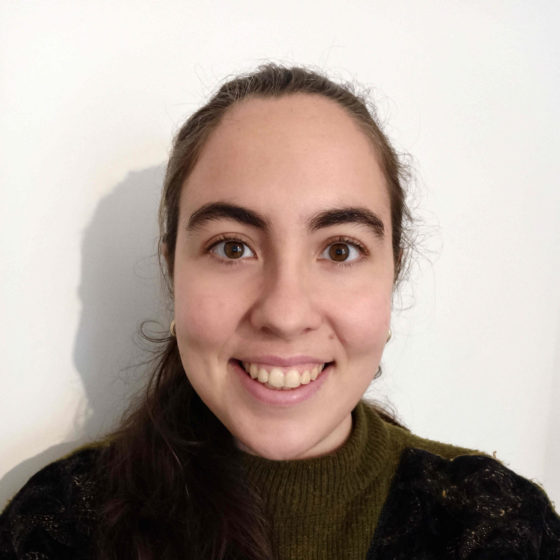 Laura Pérez Sánchez
Ph.D. Candidate
Laura is a predoctoral researcher. Her current work focuses on the quantification and analysis of the nexus of energy, time use, water, food, and other materials at the country and sector level. She explores possible transitions to sustainability in Sweden by 2050 while keeping "a good life" considering the implications of trade, biophysical, and socio-economic constraints. Previously, she participated in the projects Euforie and IANEX. Laura holds an industrial engineering degree from Universitat Politècnica de Catalunya and a MSc in Interdisciplinary Studies in Environmental, Economic and Social Sustainability from ICTA-UAB.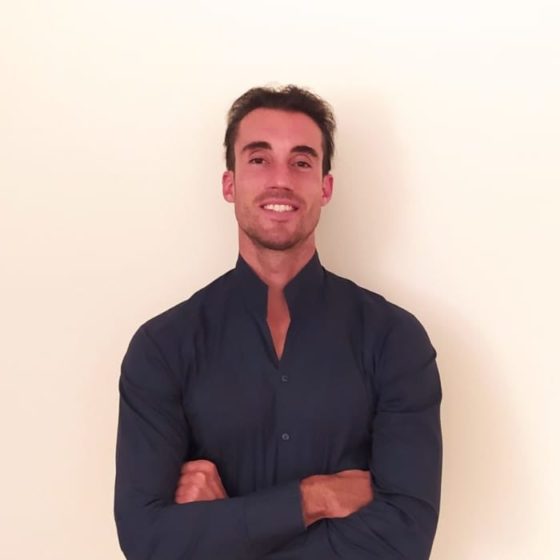 Michele Manfroni
Ph.D. Candidate
Michele Manfroni was born in Italy and grew up in a small, placid town in the Italian region Le Marche. He got his Bachelor's Degree in Aeronautical and Space Engineering at the University of Bologna, then a Master's Degree in Thermo-mechanical Engineering at the Technical University of Marche. After a brief work experience as field engineer in the pharma industry, he finally started his PhD in Ecological Economics at ICTA-UAB with Prof. Mario Giampietro, with the main focus on energy analysis. He is a former volleyball and beach volleyball player at the national level and now plays around with martial arts.
Jorge Torrente
Ph.D. Candidate
Jorge is an Electrical-mechanical Engineer (Technological University of Panama) with an MS degree in Environmental Science specialized in Environmental Technology and is a current Ph.D. candidate working under the direction of Dr. Mario Giampietro at the Institute of Environmental Science and Technology (Autonomous University of Barcelona). Jorge has intensively implemented integral solutions in the environmental and energy sectors of Panama, always oriented to foster decision-making from the nexus between the public, private and academic sectors. Jorge studies the complexity of socio-ecological systems in the context of developing countries from a biophysical approach, focusing on solid waste management systems. His Ph.D. thesis attempts to disclose the reasons why actions carried out to improve solid waste management systems in developing countries don't have the expected effects and the situation seems to get worst. He also envisages a technical-scientific mechanism based on system measurements at multiple spatial levels and time scales to check on the current condition of these systems and suggest methodological approaches to understand resource consumption habits leading to waste generation behaviors and waste disposal patterns.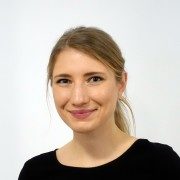 Maja Ženko
Ph.D. Candidate
Maja Ženko is a PhD candidate in Environmental Sciences and Technology at ICTA-UAB. Her main research topics include the socio-natural interactions and in particular the social impacts that the contested alterations of water flows have on the disadvantaged water users. Drawing on the political ecology approach, she is also interested in the sources and manifestations of differential vulnerability of minorities to environmental hazards. Her current research was carried out in the Lake Urmia basin in Iran. She holds a Master degree in Biology and Ecology with Nature Conservation (University of Maribor, Slovenia) and has previously worked in the field of ecotoxicology.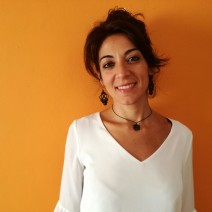 Rosaria Chifari
Alumni
I was a PhD researcher in IASTE between 2013-2016, and since 2017 I have been working at Fundació ENT as a researcher in the areas of waste management and sustainable energy. My dissertation focused on waste metabolism and explored the integrated assessment of the performance of urban waste management systems to encompass the environmental, institutional, socio-economic, biophysical and sociocultural dimensions, supervised by Mario (UAB). Before my PhD at ICTA-UAB, I worked as an international consultant, technical engineer, and market analyst, developing expertise in sustainable biomass market studies. I participated in renewable energy feasibility and implementation studies and projects related to the use of waste as an alternative fuel and the design of anaerobic digestion plants for biogas production from organic waste. I coursed an MSc in Engineering for Environment and Territory at the School of Engineering from University of Naples Federico II (Italy).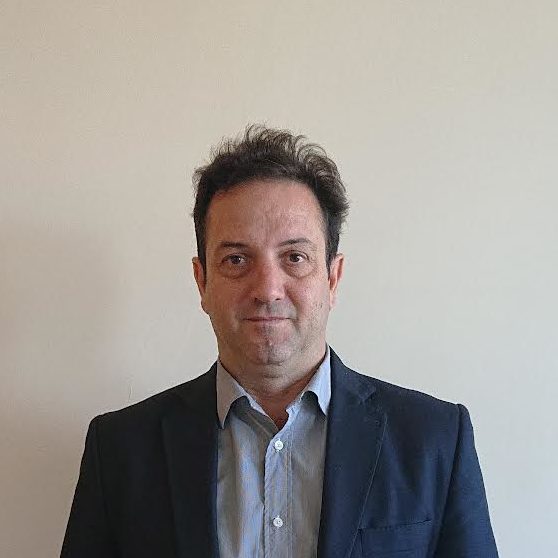 Giancarlo Fiorito
Alumni
 After having completed his studies in economics and econometrics, Giancarlo decided to dedicate himself to the study of the energy transition. He did his PhD thesis on 'Studies in environmental, production and transport economics' at ICTA-UAB under the supervision of Mario Giampietro and Jeroen van den Bergh. He now works at the recently created Italian Ministry for Ecological Transition (MiTE), where he applies bioeconomics to governance. His scientific work focuses on decoupling, capital-energy substitution, and carbon tax. He strongly believes that hydrogen is the fuel of the future.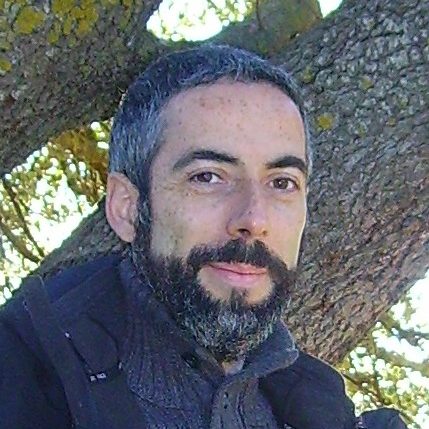 Pedro Lomas
Alumni
I hold a BSc degree in Environmental Sciences (2002), MsC in Ecology and the Environment (2005), and PhD in Ecology (2009). I was a post-doctoral researcher at IASTE group between 2012-2015. At that time, I had the opportunity to collaborate with the group in the use of MuSIASEM to develop the land-food-energy nexus framework, also in the application of MuSIASEM to support the Galapagos Islands management, and moreover, in the training and collaboration with CEPROEC-IAEN and SENPLADES Ecuadorian institutions in the modification of the national productive matrix process. Interested on applying Systems Ecology to the complex relationships between humans and nature so that we could better understand and manage the direct consequences of ecosystems' human exploitation, my work was focused on developing and deepening the ecosystem metabolism framework within the context of MuSIASEM. Today I am an associate researcher at GEEDS research group in Valladolid. https://www.researchgate.net/profile/Pedro-Lomas.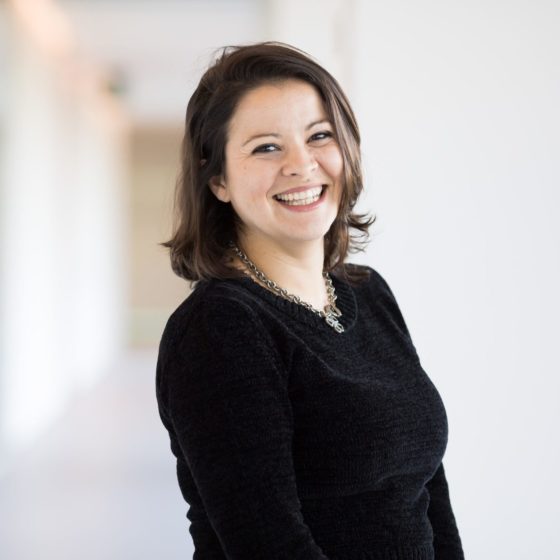 Alevgül Sorman
Alumni
I carried out my PhD research within the IASTE group between 2008-2011 with my dissertation focusing on an EU-wide application of "The Energetic Metabolism of Societies" and worked as a Postdoctoral researcher between the years 2012- 2016. During my research in Barcelona, I was involved in International (WWF, MC IRSES NETEP, Edulink II – PARTICIPIA), European (FP6 DECOIN Project, FP7 SMILE Project, H2020 EUFORIE Project) and National Projects (AGAUR) applying the societal metabolism framework to different cases. Currently I am an Ikerbasque Research Fellow at the Basque Centre for Climate Change (BC3) where I integrate societal metabolism with transitions, space, justice and gender concerns on changing energy frontiers.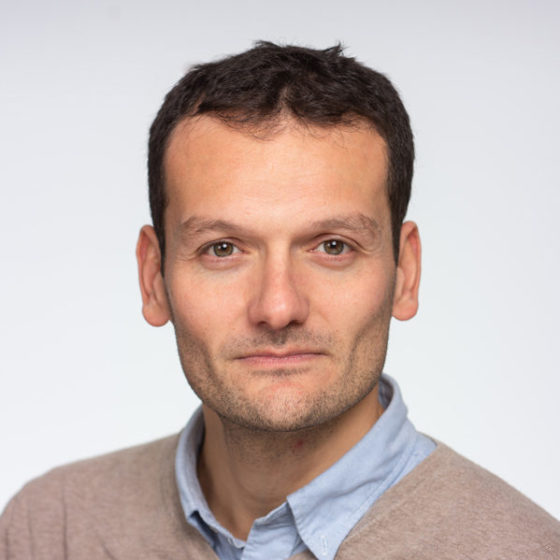 Samuele Lo Piano
Alumni
Samuele was a postdoctoral researcher with the IASTE group at the Institute of Environmental Science and Technology of the Autonomous University of Barcelona from October 2015 to May 2017. His research focused on the multi-scale integrated assessment of the societal and ecosystem metabolism as regards its energy and waste-management dimensions, and participated in the projects EUFORIE, MARSS and MAGIC. He is currently a postdoctoral researcher at the School of the Built Environment, University of Reading. Samuele's research interest include modelling in the field of energy and sustainability. He is also interested in (epistemic and stochastic) uncertainty appraisal, modelling and knowledge quality assessment, ethics of quantification as well as sensitivity analysis.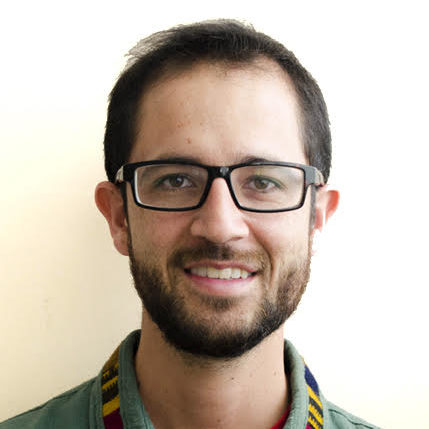 Tarik Serrano
Alumni
I was a Postdoctoral researcher in IASTE between 2016-2018, and before that I was a PhD between 2009-2014. I am now a researcher at the Institute of Regional and Metropolitan Studies of Barcelona, Spain. My research topics in IASTE were focused on developing methods for rural systems within the MuSIASEM approach, using GIS. As a member of IASTE I have participated in projects like DECOIN, SMILE, FAO, MAGIC, and lectured in several LiPHE4 summer schools. I have applied the MuSIASEM framework to cases in Laos, Catalonia, USA, Mauritius, Ecuador and several EU Countries.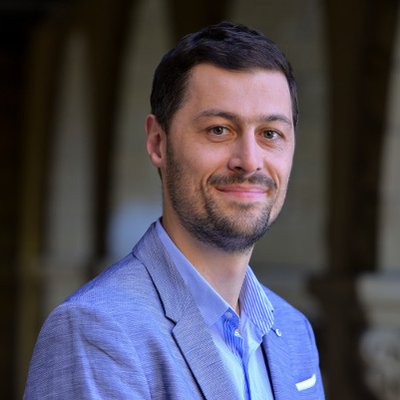 François Diaz Maurin
Alumni
François Diaz-Maurin is a scientist and engineer trained in nuclear materials, geochemistry of radionuclides and nuclear security (Stanford University, 2017–2019), environmental science and technology (PhD, Universitat Autònoma de Barcelona, 2013, summa cum laude), and civil engineering (BSc, University of Rennes 1, 2004 and MSc, INSA Rennes, 2007, both with distinction). From 2011 to 2016, he was a member of the IASTE Research Group where he worked on the viability and desirability of nuclear power as an alternative energy source. Before starting his PhD in February 2011, he worked 4 years as a structural and mechanical engineer on various major R&D projects in the nuclear industry in France and the United States. He was a MacArthur Nuclear Security Visiting Scholar at Stanford University's Center for International Security and Cooperation (2017-2019) and a European Commission's Marie Sklodowska-Curie Fellow and senior consultant at Amphos 21 Consulting S.L. (2019-2020). He is currently a researcher and consultant at Decidia Research & Consulting in Barcelona, Spain.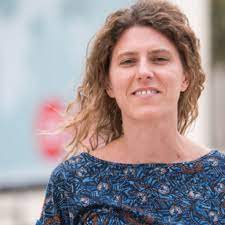 Marina Di Masso Tarditti
Alumni
Marina's main interests are transformative processes of social change. From this primary motivation her research trajectory has focused on the study of the agrifood system from a critical perspective, as well as on the development of alternative food networks framed under the food sovereignty paradigm (e.g., in the project GLAMUR). More recently her interests are evolving to explore the synergies between agroecology and food sovereignty and critical economics perspectives such as feminist economics and social and solidarity economy for the development of wider transformative alternatives. She is currently a Juan de la Cierva grant post-doctoral researcher at the Agroecology and Food Systems Chair at Universitat de Vic-Universitat Central de Catalunya (UVic-UCC) and member of the Inclusive Societies, Policies and Communities research group (SoPCI) at the same university. She is also a coordination team member of the postgraduate course on Local Agroecological Dinamization at Universitat Autònoma de Barcelona (UAB).
Rony Parra
Alumni
I was a PhD researcher in The ICTA-UAB from 2015 to 2020, my doctoral research analyzed the BIOPHYSICAL CONSTRAINTS OF FOSSIL ENERGY SYSTEMS-STUDYING THE METABOLISM OF ECUADOR'S OIL EXTRACTION. During this time I also collaborated in the research project "Moving towards Adaptive Governance in Complexity: Informing Nexus Security" (MAGIC). I am now a professor-researcher at the Central University of Ecuador with additional experience in the management and formulation of public policies applied in the energy sector of Ecuador. Before, I obtained a Master in Energy Governance from the Latin American Faculty of Social Sciences-FLACSO and a Petroleum Engineering from the Central University of Ecuador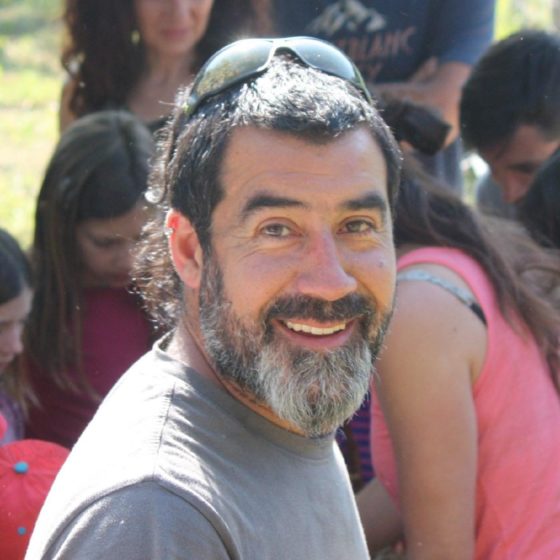 Gonzalo Gamboa Jimenez
Alumni
Gonzalo Gamboa is an Ecological Economist, PhD in Environmental Sciences by the Universitat Autònoma de Barcelona. During the last years, he has studied the relation between the socio-economic systems and the environment; specifically, rural and food systems. He has extensive experience in combining participatory processes and analytical frameworks, such as multi-criteria evaluation or multi-scale integrated analysis, for public decision-making. He has applied social multi-criteria evaluation processes in the fields of renewable energies, integrated coastal management, local water management, territorial planning and rural development. In implementing these processes, Gonzalo has acquired expertise in the processes of production, choice and use of indicators in the context of science applied to governance. He has developed a methodology to define biophysical and socio-economic indicators, from contradictory values and visions existing in society, to characterize and analyze the socio-metabolic systems across scales. Using this approach, Gonzalo has evaluated food supply chains (Gamboa et al 2016) and poverty reduction policies (Gamboa et al 2020) under contradictory and legitimate narratives.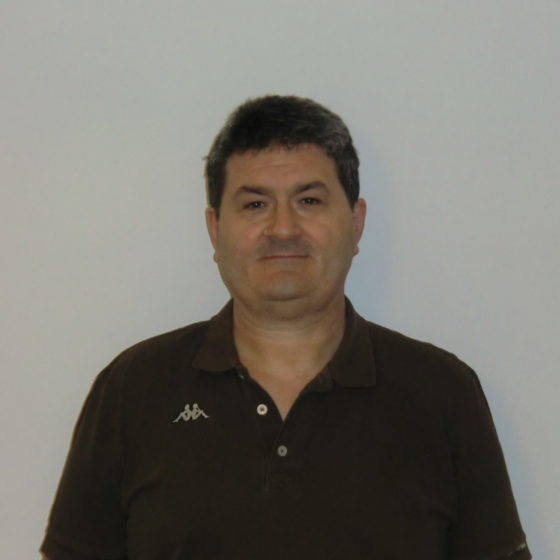 Tiziano Gomiero
Alumni
Tiziano holds a MSc in Nature Science from Padua University, Italy, and a MSc in Ecological Economics and Environmental Management and a PhD in Environmental Science from the UAB. His main interests are integrated farming system analysis, organic farming, GMOs, biodiversity, biofuels, human ecology, ecological economics. On these topics, he has worked in various international projects and published about eighty documents as papers in international and national scientific journals and book chapters. At the Dept. of Biology of Padua University, from 2005 to 2011, he served as contracted professor of General Ecology, and Agroecology and Human Ecology. He joined the IASTE research group (2013-2014) as a post-doc, to work on applications of MuSIASEM to the food system (GLAMUR project). At present, he carries out research as an independent scholar.
MEMBERS
Visitors and Collaborators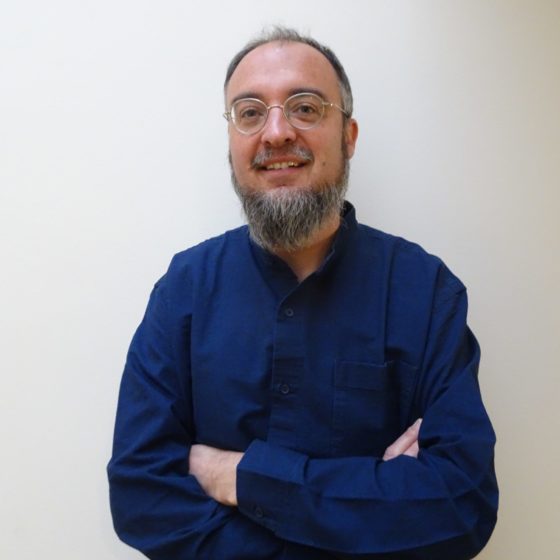 JJ Larrabeiti
External Collaborator
I am a PhD candidate at the University of Andorra. I am interested in studying the metabolic relation between human societies and nature both from a quantitative point of view and by exploring the stories we tell ourselves about this interaction. My dissertation analyzed the water-energy-food nexus of Andorra using the MuSIASEM approach supervised by Mario Giampietro and Raúl Velasco-Fernández. Before my PhD, I coursed a MSc in Ecological Economics at ICTA-UAB and a Bachelor in Economics at University of Alicante. In addition, I work in a family garden where I find peace.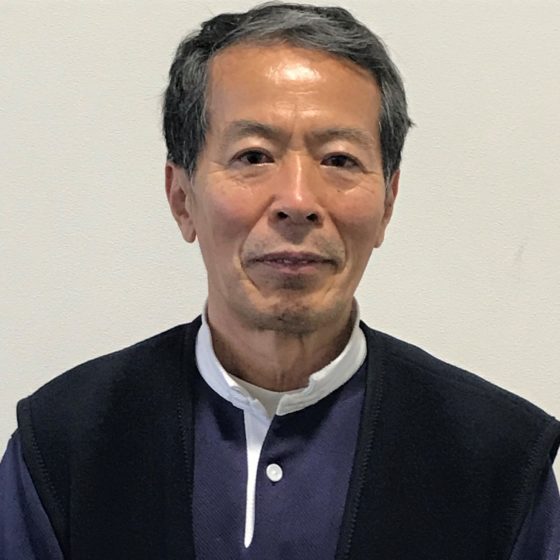 Kozo Mayumi
External Collaborator
Kozo Mayumi is working at the Kyoto College of Graduate Studies for Informatics, Kyoto, Japan since April 2020 after retirement from Tokushima University. Mayumi has been working in energy analysis, Georgescu-Roegen's bioeconomics and money in view of Soddy's heterodox ideas. His most recent book (April 2020) is Sustainable Energy and Economics in an Aging Population: Lessons from Japan, from Springer. He is currently working on a new book, the title of which is The Tao of Money (2025). "Hoping is always free" and "No attachment to economic wealth" are his life mottos.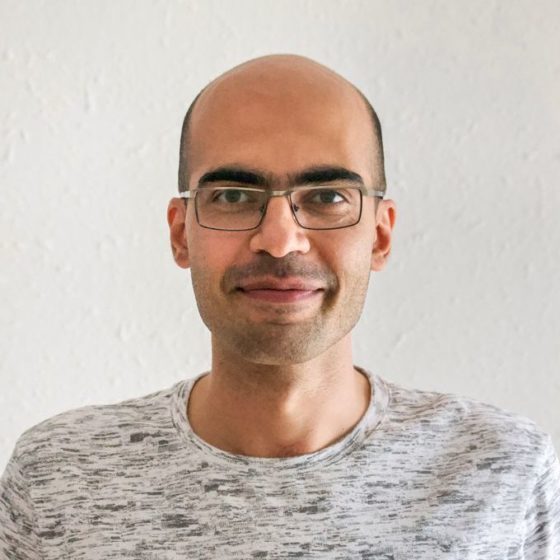 Hamed Alimoradiyan
Visitor
Hamed Alimoradiyan is a PhD student at the University of Tehran, Iran, and his research background is in energy systems modeling for sustainable development. He has a Master of Science degree in energy engineering and his thesis was on the environmental and socio-economic assessment of renewable energy systems. Currently, Hamed is conducting research at ICTA, Universitat Autònoma de Barcelona, under the supervision of Mario Giampietro, through the A4U Erasmus+ Mobility Program funded by the European Commission. He is focusing on the integrated assessment of the urban solid waste metabolism of Tehran using MuSIASEM. He is interested in opportunities to use his scientific experience to help solve environmental and energy concerns.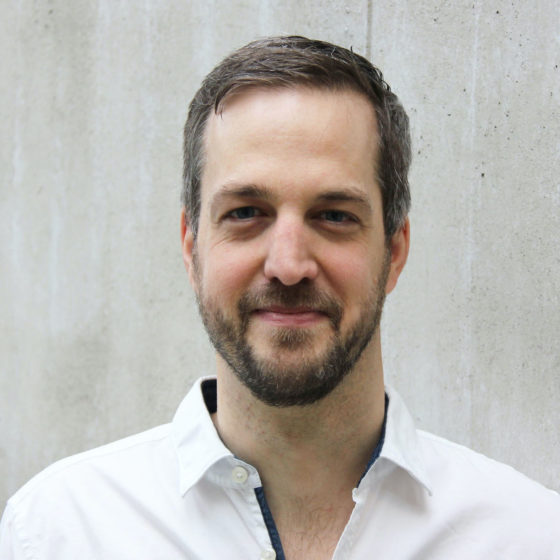 Robin Harder
Visitor
I visited IASTE for four months in 2019. My visit was part of an international postdoc (2017-2020) that was based at Chalmers University of Technology, Sweden, and included longer visits to four research groups abroad. My postdoc focused on the recovery of nutrients from human excreta and domestic wastewater for reuse in agriculture. Among others, I explored how to assess the circularity of nutrient flows in the Okanagan bioregion, BC Canada. The idea was to assess not only the level of circularity within the bioregion, but also how system openness affects the level of circularity in the places with which feed and food are traded. My visit to IASTE helped me align my thinking with MuSIASEM and was highly inspirational.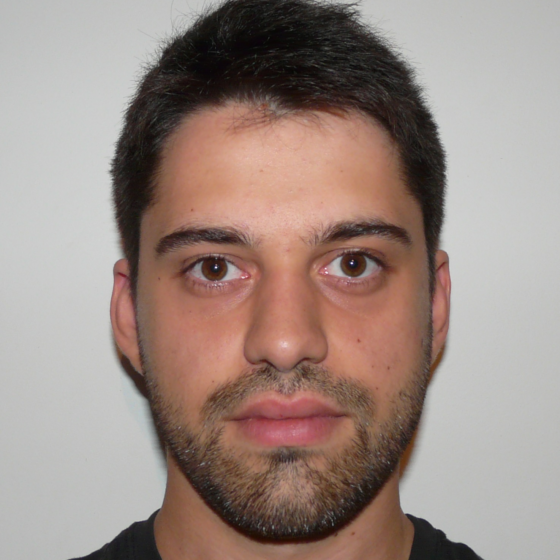 Côme Renaudier
Visitor
Aliquam eleifend maximus libero bibendum hendrerit. Sed diam dui, dictum vel mauris id, tincidunt gravida leo.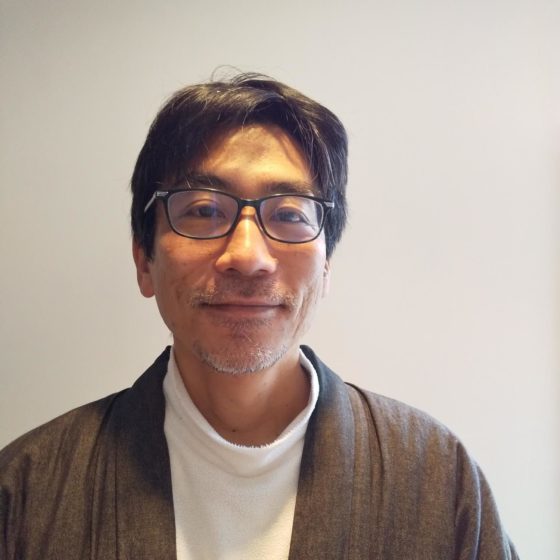 Shigeru Matusmoto
Visitor
I am a professor of economics at Aoyama Gakuin University in Tokyo and spent a year sabbatical at ICTA-UAB from April 2015 to March 2016 with Professor Mario Giampietro. I hold Master Degree in Environmental Science from Tsukuba University (Japan) and Ph.D. degree in Economics from North Carolina State University (USA). My primary research focus is environmental problems related to household economic activities, and I have studied topics such as household energy consumption, recycling activities, and consumer's valuation of food attributes. With ICTA-UAB members, I have published works in Waste Management and CRC Press book.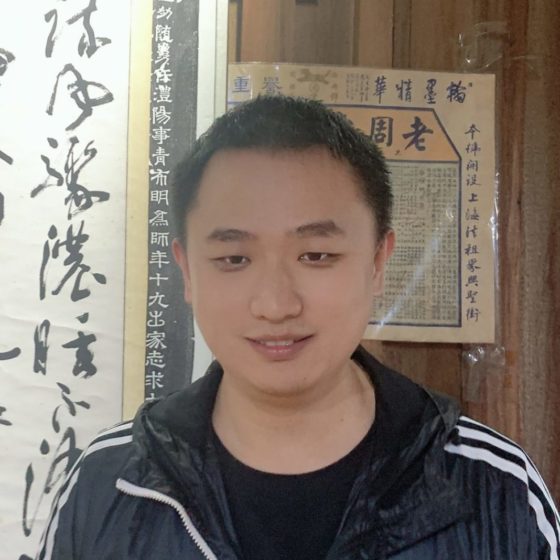 Lei Chen
Visitor
Lei obtained his PhD degree in population, resources and environmental economics from Beijing Normal University, China, in June 2019. During his PhD, he worked as a visiting scholar (funded by the China Scholarship Council) with the IASTE group at ICTA-UAB under the supervision of Prof. Mario Giampietro, and contributed to the project EUFORIE. He is now a post-doctoral researcher in the Institute of Environmental and Ecological Engineering, Guangdong University of Technology (GDUT) in China. He has conducted research on urban industrial carbon emissions in the Pearl River Delta and residential carbon emissions and energy consumption in China. He has published 8 papers in peer- reviewed international journals, such as Nature Communication, Renewable & Sustainable Energy Reviews, and the Journal of Cleaner Production, of which two in collaboration with the IASTE group.
Cheddi Kiravu
Visitor
Dr. Cheddi Kiravu served as the Chairman of the Clean Energy Research Centre (CERC), formerly the Centre of Study in Renewable and Sustainable Energy (CSRSE), and Senior Lecturer in the Department of Electrical Engineering at the Faculty of Engineering and Technology of the University of Botswana until 2019. As Chairman of the CERC, he managed and coordinated the advancement of interdisciplinary sustainable energy research, education and advocacy. Dr Kiravu spent a research period with the IASTE group at ICTA from September 2015 to August 2016. While participating in the PARTICIPIA project, his PhD focused on the Development of a model for scaling rural energy metabolism in Botswana. His current research interests include the application of Functional JavaScript Programming to MuSIASEM 2.0, sustainable rural energy development as well as data science and analysis using R. He is currently retired but engages as an affiliated researcher at the Botswana Open University (BOU).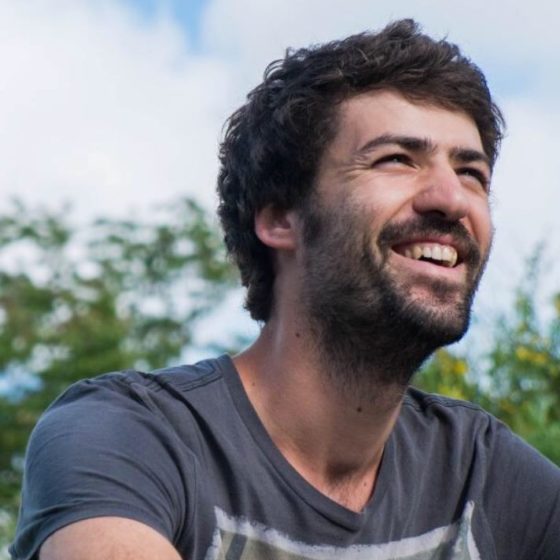 David Merlaut
Visitor
Aliquam eleifend maximus libero bibendum hendrerit. Sed diam dui, dictum vel mauris id, tincidunt gravida leo.